Growing up in New England, while playing at my grandmothers' feet and watching classic movies, I learned to appreciate functional and classic style.  Thanks to their examples, I have an undying passion for the kind of style that can be repeated over and over and kicked up a notch with surprise elements.
Call it Yankee frugality or just good sense, but there's something amazing to me about getting a closet full of great elements that can be dressed up or down as necessary.
I've been admiring (and purchasing) LLBean's Signature pieces since their launch.  I have yet to be disappointed.  What could make a New England girl more happy than to know that she can buy her Bean boots AND get a great dress from the outfitter she grew up loving?  Not much.  Unless they're also serving lobster.  Hey, a girl has to eat!
Here's an outfit I'm eyeing for the summer: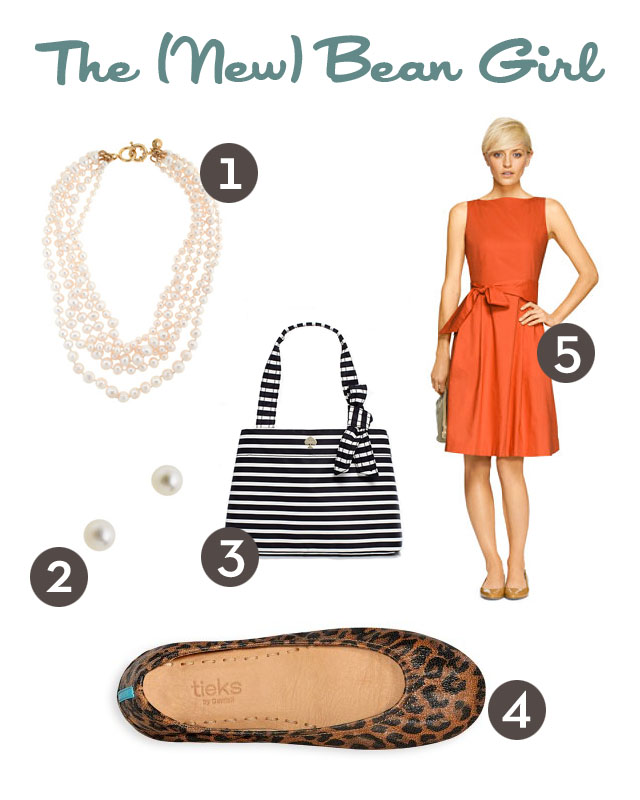 I know in aggregate that these items are a bit pricey, but the beauty of every piece is that they're totally versatile and investment pieces.  Also, I'm planning on picking up the Tieks as a reward for my CrossFit progress, but I also have a KILLER pair of leopard print pumps from Aerosoles that I intend on also wearing and I found those at TJMaxx for $20!  SCORE!